Fit 4 Sustainability
Admission to the Luxinnovation consultant pool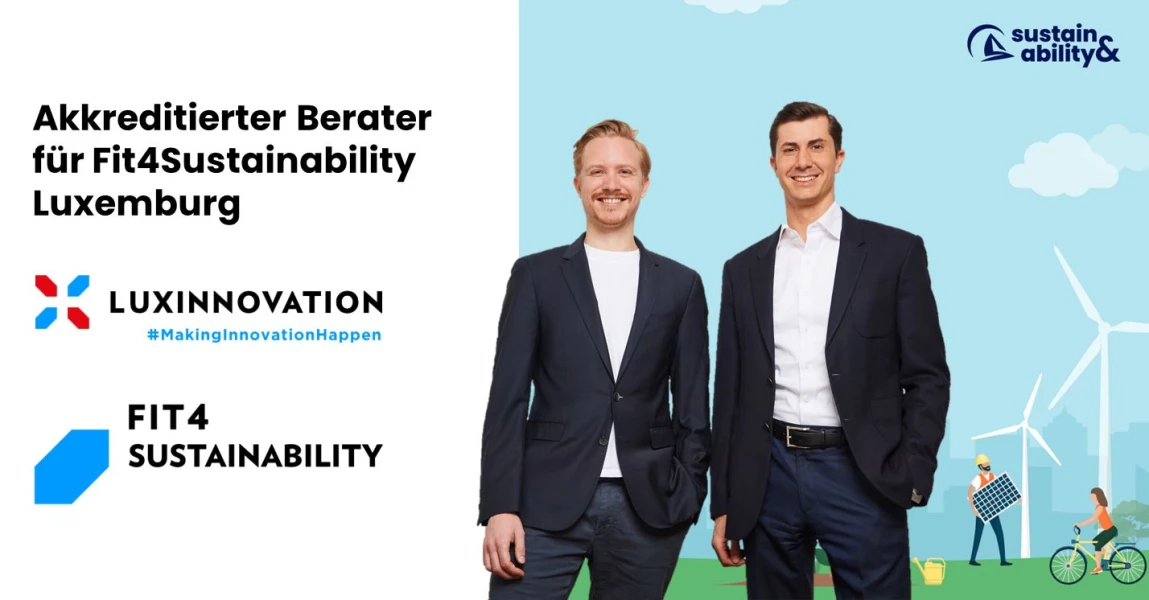 Sustainability& has been approved by Luxinnovation GIE as a consultant for the Fit4Sustainability program!
Our offer is specifically aimed at SMEs. We will conduct a professional analysis of your environmental impact and develop an action plan with you to reduce it. As a result, you will know what contribution you can make to the transformation and will thus tap into new customer groups.
Facts about the program:
💡 Analysis of your company
📜 Environmental impact assessment study
⚡ Action plan to reduce the environmental impact
💰 70% co-financing
We are your independent experts!
Click here to go to Fit 4 Sustainability: https://www.luxinnovation.lu/innovate-in-luxembourg/fit-4-performance-programmes/fit-4-sustainability/
Go here for the APA report: https://www.ots.at/presseaussendung/OTS_20221018_OTS0040/luxemburgische-innovationsagentur-kooperiert-mit-sustainability-beim-thema-upcycling
#sustainability #team #innovation #environment #climate