Sustainability NOW conference
Chaired and moderated by Albert Aigner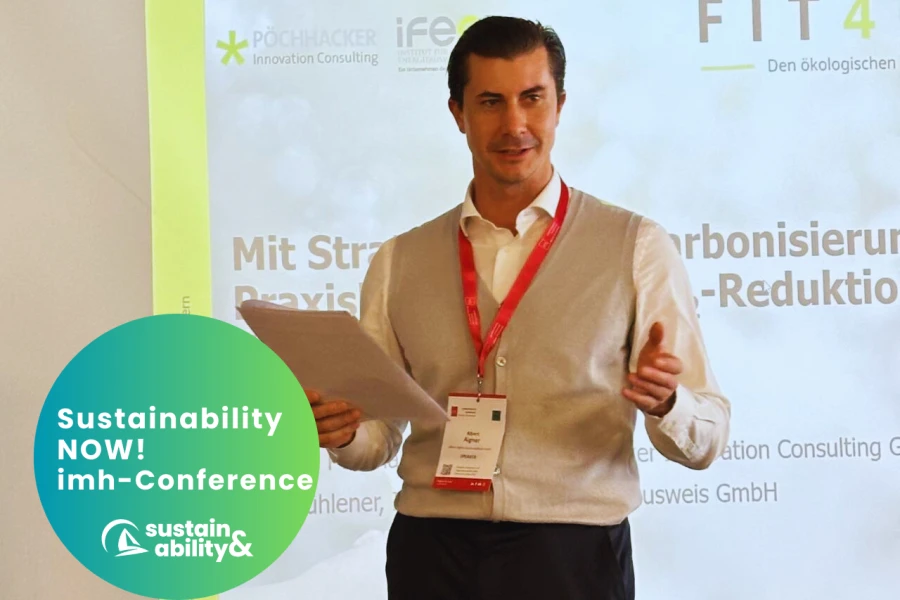 We are delighted to once again be able to moderate the Sustainability NOW conference organised by imh Institut Manfred Hämmerle GmbH as sustainability experts. Many thanks to the IMH team, especially to Hannah Sussitz, for the great organisation and the valuable exchange with all speakers and guests of the conference!
🙏🏻 A big thank you to all the speakers, including:
Wolfgang Anzengruber, CEOs FOR FUTURE

Gabriele-Maria Bauer, voestalpine

Karin Lenhard, Erste Group Bank AG

Gabriela Staber, CMS Reich-Rohrwig Hainz

Barbara Schmidt, Austrian E-Economy

Schneider Jürgen, Federal Ministry for Climate Protection, Environment, Energy, Mobility, Innovation & Technology

Stephan Sharma, Burgenland Energie AG

Wolfram Proksch

Anna Wolf-Posch, CERHA HEMPEL

Patrick Assenbrunner, TEAM 7 Natürlich Wohnen GmbH

Sustainability& GmbH

and many more.
Topics discussed at the conference:
Regulatory Intensive Block: Supply Chain Act, due diligence and reporting according to CSRD

EU taxonomy for companies: Q&A with expert Karin Lenhard

Practise the implementation of materiality analyses with the experts from denkstatt

Green washing traps: How to avoid the risk on a legal and communicative level

Insights into sustainability concepts and strategies from SMEs and industry
Link to the event: https://www.imh.at/veranstaltungen/seminar/sustainability-now
#materiality analysis #CSRD #ESRS #sustainability #sustainability reporting