Green Claims / Greenwashing Risiks
An evening event with CMS
In an evening event, in cooperation with CMS Reich-Rohrwig Hainz, we addressed the topic of Green Claims, the Green Claims Directive and other relevant legislation, as well as the technical tools and evaluation methods to subsume Green Claims.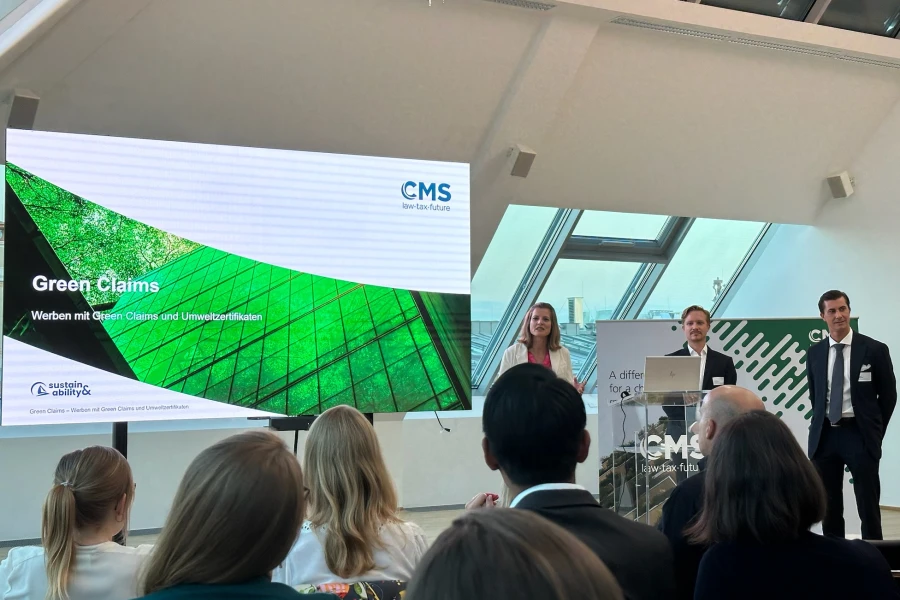 How will the Green Claims Directive change advertising with environmental claims?
The Green Claims Directive, published by the EU Commission in March 2023, will raise advertising with environmental claims to a level comparable to that for pharmaceutical products or food. Green claims that cannot be substantiated or are misleading with regard to their environmental benefits will be banned and subject to stronger sanctions.
Can green claims be assessed from the outside?
We have also presented the techniques for verifying such green claims from the outside as Sustainability&. The methodology must be transparently disclosed, comply with valid and norm-compliant standards, and the evidence must be made available at least upon request.

💚 Conclusion: The awareness of transparency and sustainability is growing and the need to substantiate statements is increasing, as the Harvard Business Review has also recently shown.